Hey Everyone!
I have been so busy with my wedding, that i haven't really
been posting as much here lately I totally apologize!
Yesterday was 2 months exactly till i say I DO!
Time is flying by!!
I want you to meet Kassi, she is sharing a fun tutorial with you all
today. Kassi take it away girl....
Hello Lovely again lovely Keepin it Thrifty readers!!
I am so thrilled to be blog swapping here with the lovely Andrea today!
If you're really missing your daily Andrea fix, she's posting over on my blog, Truly Lovely! You can check that out here!
Until then... I'm Kassi from Truly Lovely!

That's me! :)
You might remember me from the guest post I did here on my Bride Bag a week or two ago! Remember this??
If not, you can read more about my sister and I
AND our blog by clicking that lovely little button down there. :)

The materials needed are:
1 package of coordinating satin blanket binding
Coordinating sewing thread
Pins
In this case I went with zebra fabric and all red coordinating materials.
First trim your fleece fabric of any uneven edges or those funky white labeled edges... You know what I'm talking about... :)
Then, using the Yarn Needle, stitch your thread down the two length sides of your fabric like so... I spaced each stitch about a half an inch apart...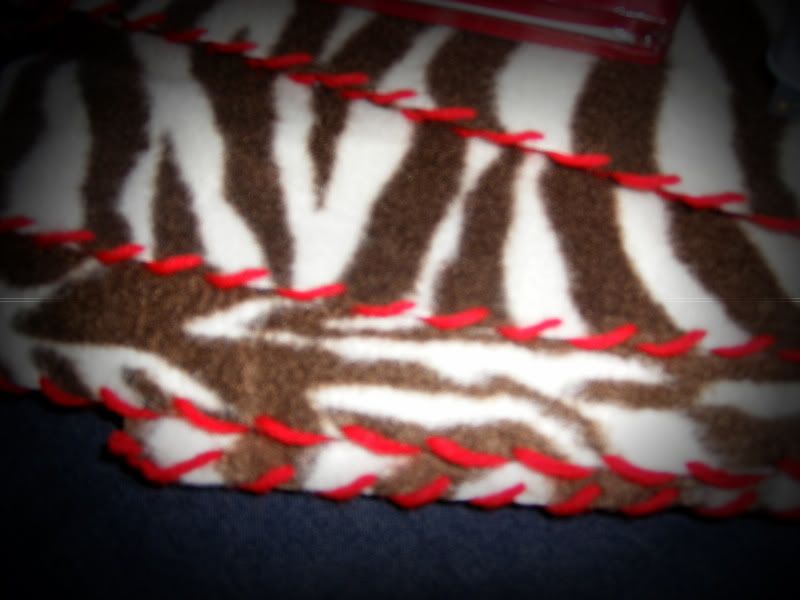 Next you'll pin and trim your satin binding to the two width sides (the two shorter sides)... The binding will have a fold down the middle, simply line that fold up with the edge of your fabric, making sure it's centered so there's an even amount of binding on both sides...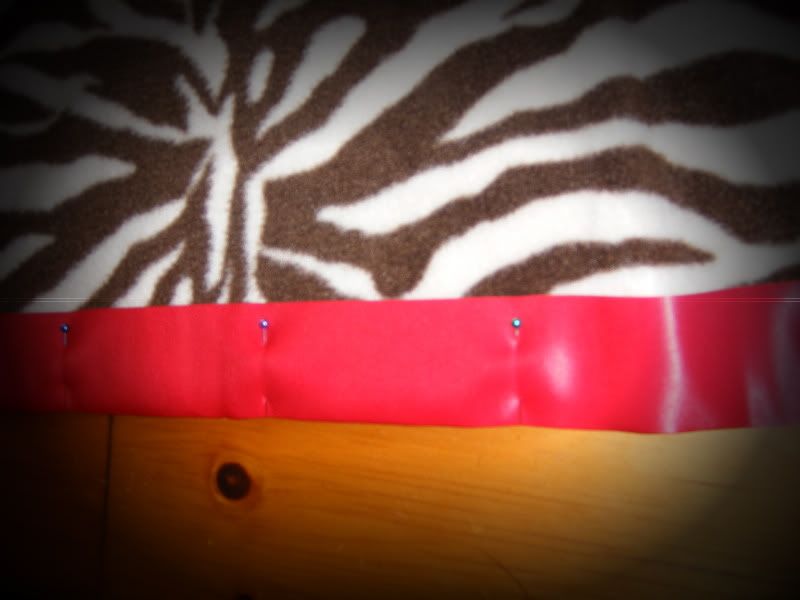 Fold over the edges of the binding to make your four corners and pin those as well. You can either trim or fold the extra binding inside to make your corner.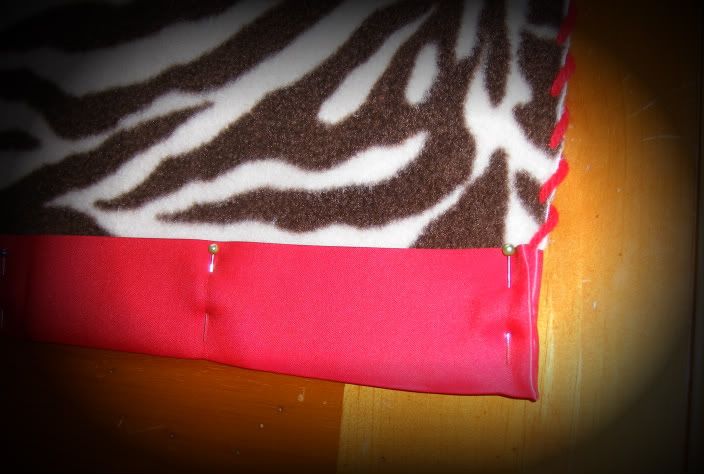 Once you have the binding pinned onto both sides, get out the sewing machine. I used red thread to match the binding...
If you sew really well, you can use a varying color of thread for added pop!!! I don't so much... SO matching thread hides my inexperienced sewing skills. :)
(I'm a little addicted to zebra print... can you tell?!?)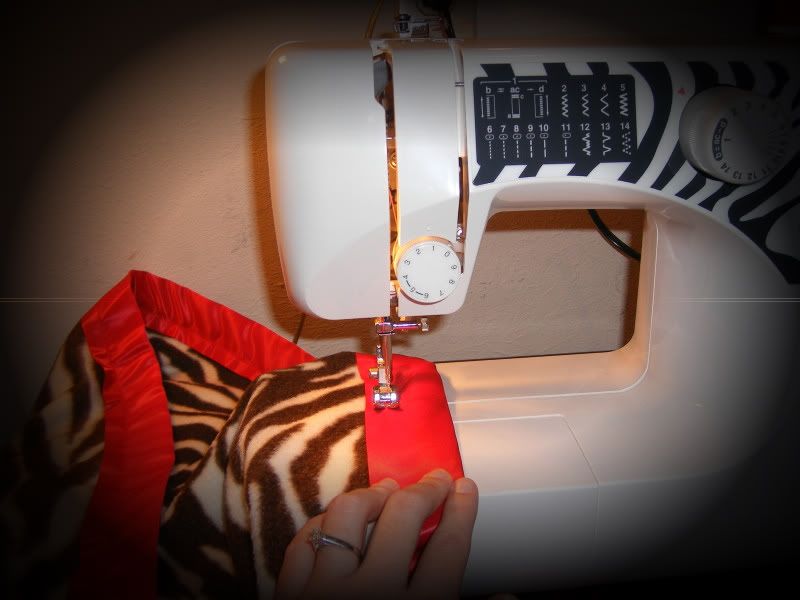 Simply sew the binding to the fleece pulling pins as you go.
And TaDA!!!! A SUPER EASY fleece blanket made by you!
They make great baby gifts, or gifts for friends or family!! :)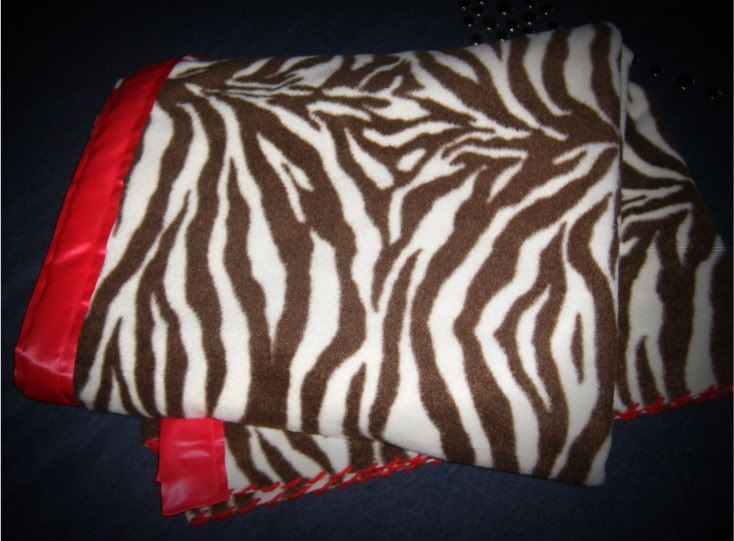 Hope you enjoyed my tutorial!!
We would love it if you would pop over to Truly Lovely to say hi!
AND if you like what you see we would LOVE a follow! :)
Hope to see you there!!
THANKS SO MUCH TO THE LOVELY MISS Andrea of Keepin It Thrifty
for allowing us to share with you all today!!!
I encourage everyone to stop by and visit Kassi blog today!


Hope you have a wonderful day!!!