Happy Monday!
Monday Motivation & Inspiration
1 Corinthians 13:4-7
This is my favorite verse. It has so much power, meaning, truth.
5 simple words.
They go a long way.
Today and everyday.
Love wins.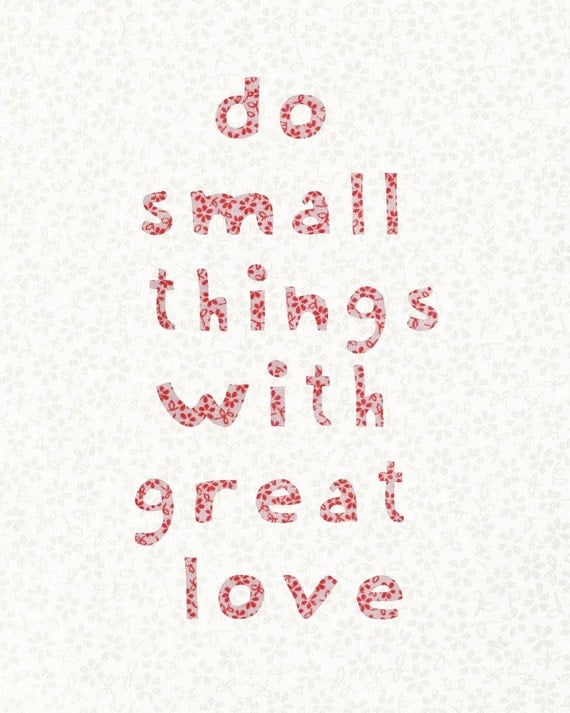 do small things with great love
This is my favorite saying and the print--aahh it is AMAZING!!
Lucky for you it's 20% off!
Be sure to stop by UUPP and see all of there amazing prints!