I can't believe May is already over and it's JUNE!!!
A new month means a new sponsor, I'm so excited to introduce to you
Everyone say hello to
Alison
from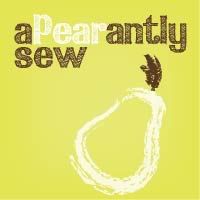 Hi! My name is Alison. I am a wife to a wonderfully supportive husband, and a stay at home mom to two adorable (if I do say so myself) little boys. I am a Christian and a coffee lover, a fan of a good book and the great outdoors.
I started sewing back in June, and quickly realized that I loved it. As a stay at home mom, it offered me a creative outlet that I so desperately needed. I practiced a lot, and before I knew it I had all these lovely little pouches and purses piling up around me. I also needed a way to fund my fabric addiction. Thus, my shop was born.
This blog is a collection of ramblings about my life, my children, my shop & my crafts.
Alison's
blog
is amazing and I always love stopping by to see what crafty things
she is creating. I recently met up with Alison at our local Starbucks,
seriously guys she is a sweetheart! And YES we are practically neighbors, she lives just
a county away!! So cool right? were actually getting together with a couple other
girls from around the area for a craft night! Cant wait to share what we craft.
So your dying to see her
shop
right?
Warning
: it's AMAZING!
These are just some of MANY wonderful handmade accessories
that Alison makes. I encourage you to stop by her
shop
and take a look around!
And while your there use code:
JUNE15
and get 15% off your purchase!